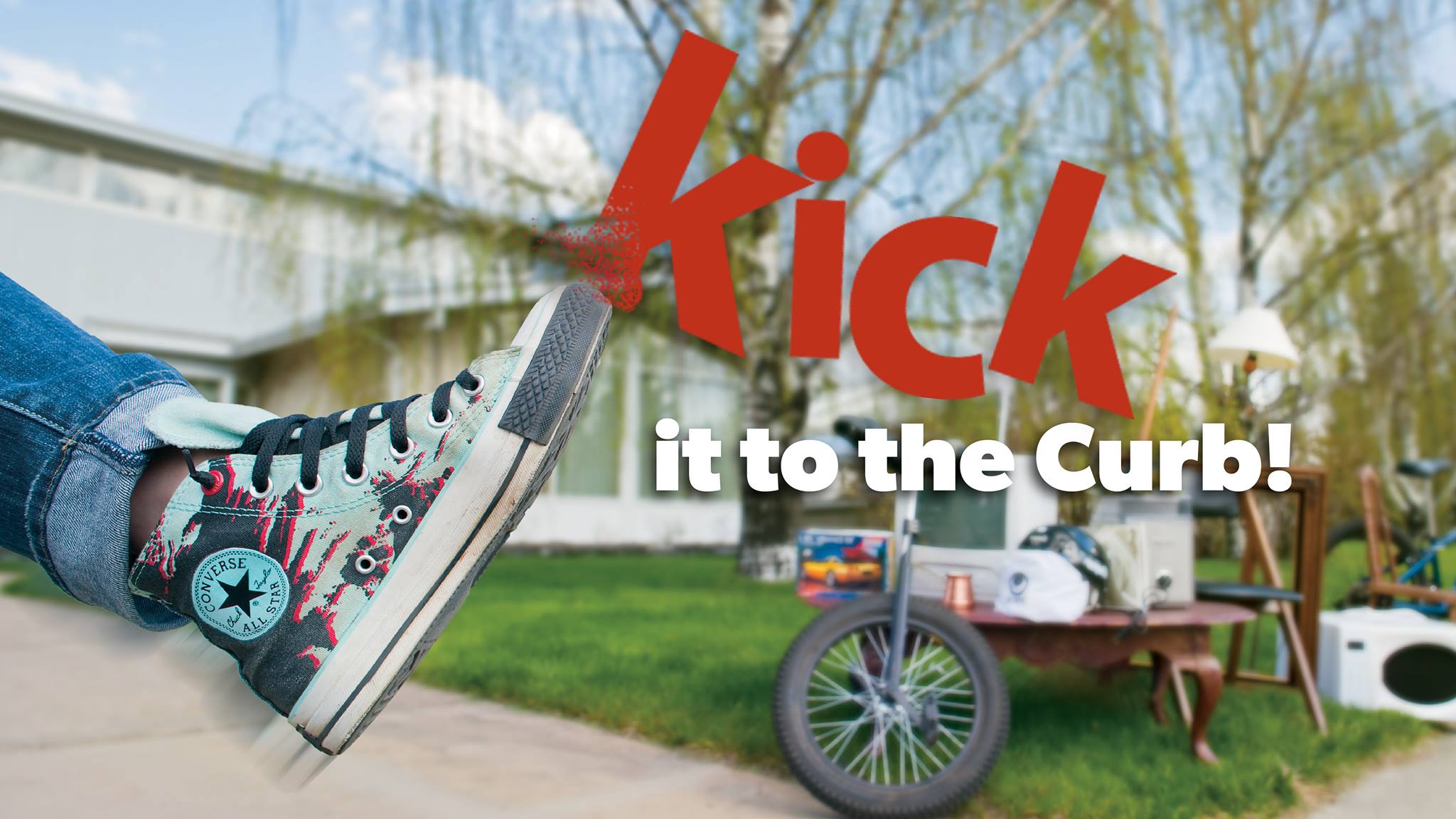 Red Deer's FREE give away weekend!
Instead of dumping unwanted but still useable items into the trash, mark them as "free" and kick them to the curb!
Advertise your items so others can come down and check out your stuff:
- post to this event page with pictures
- post on Twitter using #RDKickIt2017
How it works:
Giving Items Away
- Place unwanted items at the curb
- Mark items with the word "FREE" using masking tape or stickers
- At the end of the weekend bring any uncollected items back into your home.
Taking items
- Take only the items at the curb marked "FREE"
- Respect property; don't walk or drive on lawns or gardens
- Don't discard items on another lawn
For a full list of prohibited items such as car seats, visit www.reddeer.ca/kickit